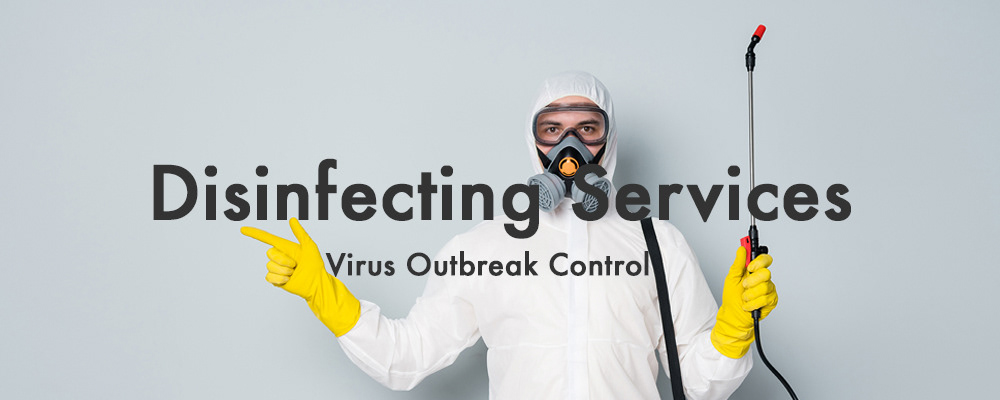 Disinfectant Fogging and Spraying 
Whether you are having an event, have staff in an office building, or want to sanitize your car or home, the advantage of Disinfectant Fogging is its
versatility
. You can use it as often or as little as you like; it all depends on your need. You can use Fog Boss as a full-service, routine measure, or as a compliment to the cleaning you already perform on your own. Fog Boss offers you peace of mind and with current higher standards of sanitation, that is something worth providing to yourself and your clients, or staff.
Disinfectant Fogging creates a wide-reaching mist that covers high traffic and hard to reach areas, applying disinfectant swiftly and instantaneously. The ULV Fogger (Ultra Low Volume) uses a liquid antimicrobial solution that is converted into a vapor. As more vapor is dispersed it develops into a thick mist or fog-like atmosphere, hence the name fogging. The fogging application will cover anything it comes in contact with: surfaces, floors, and hard-to-reach places that oftentimes go unnoticed. Disinfectant fogging also combats airborne pathogens as it passes through the air and lands on a surface.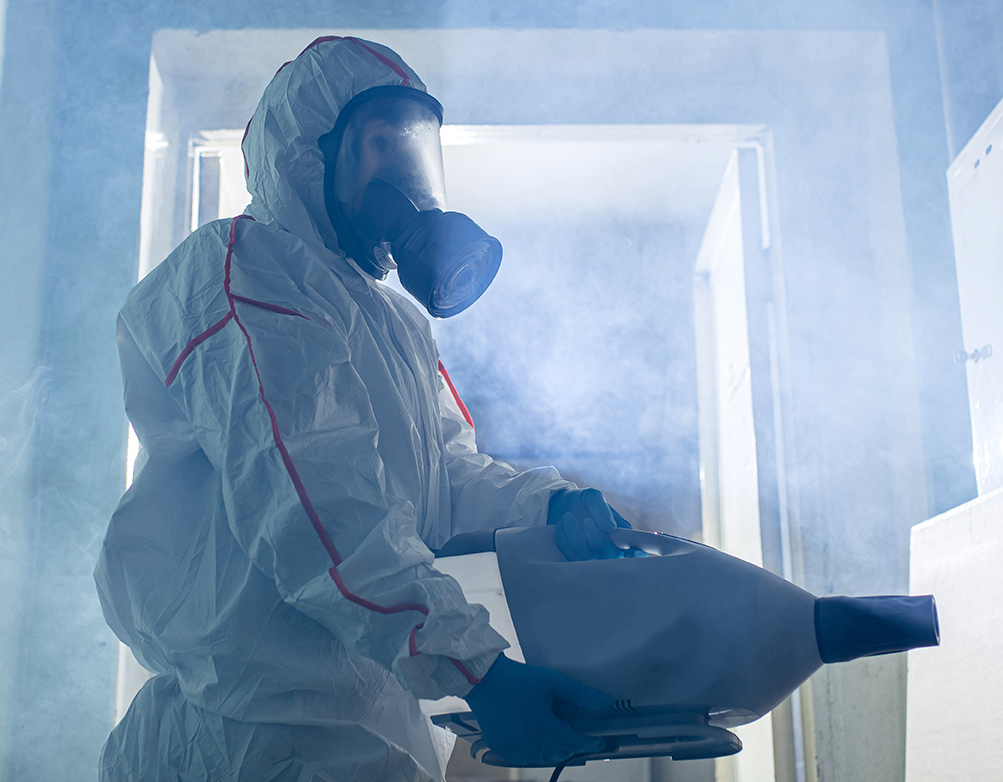 Benefits and Why It Works
Viruses and bacteria like the coronavirus and the common cold can be spread via contaminated surfaces from touching something with the virus on it, then touching your mouth, nose or eyes with unwashed hands. Fogging can apply disinfectant to large spaces including high contact areas, lowering the chance germs will spread between persons. The biggest advantage Disinfectant Fogging offers is its
ability to clean areas of all sizes with ease
. By using a fogging disinfectant, the mist coating will break down the proteins that protect the virus in order to kill it. Routine fogging can reduce the amount of pathogens that reside in a building, therefore lowering contact risk.
Prepare Your Space For Fogging
1.
Prior to fogging, your space should be fully cleaned and dust free to ensure the highest effect of the product.
2. Close all windows and doors in your space.
3.
Turn off any air conditioners and fans in the apartment. Extinguish any flames or pilot lights
.
3. Ensure that pets and people are not present while we're fogging.
5. Cover precious artwork or advanced technological equipment, such as hospital machines with plastic.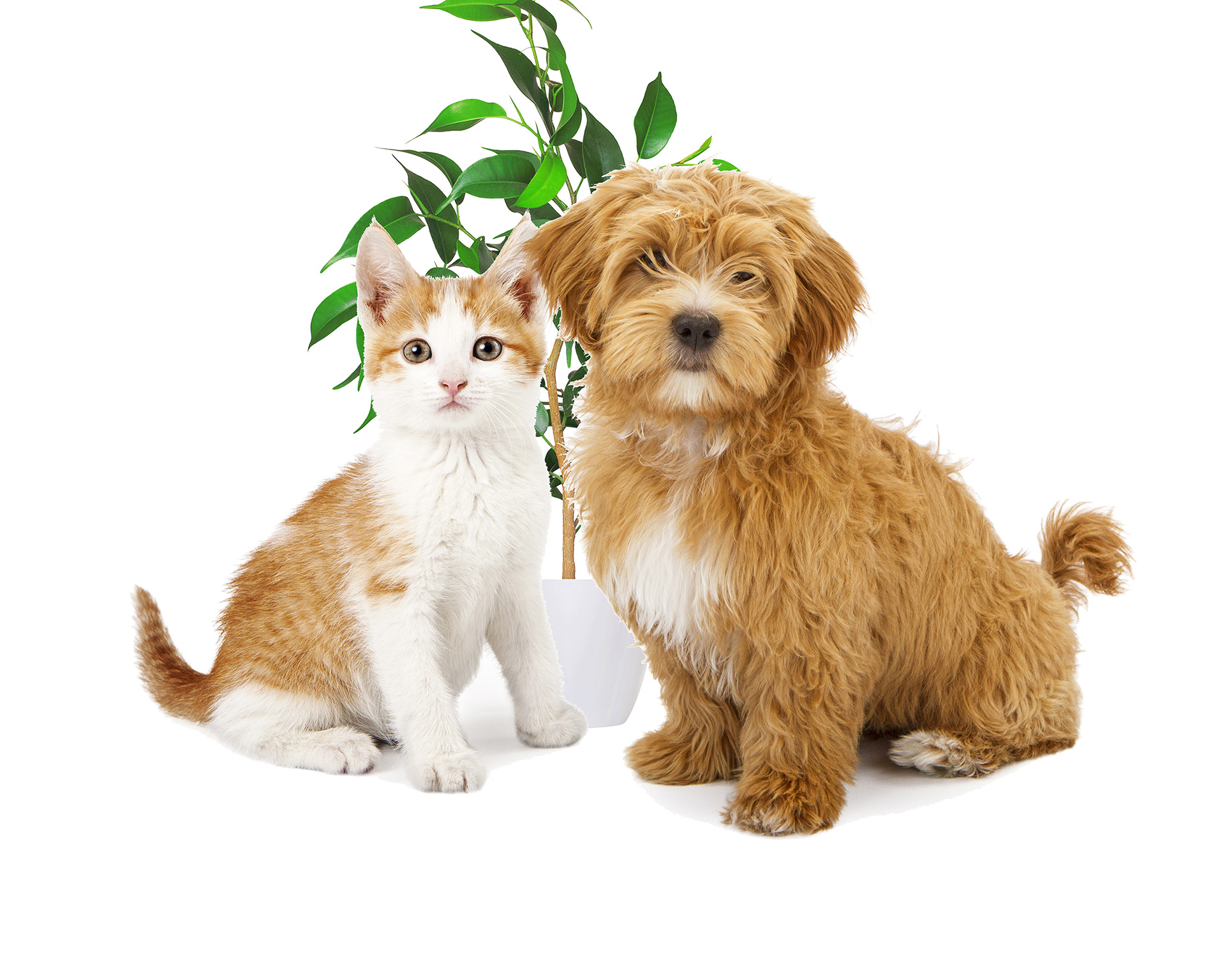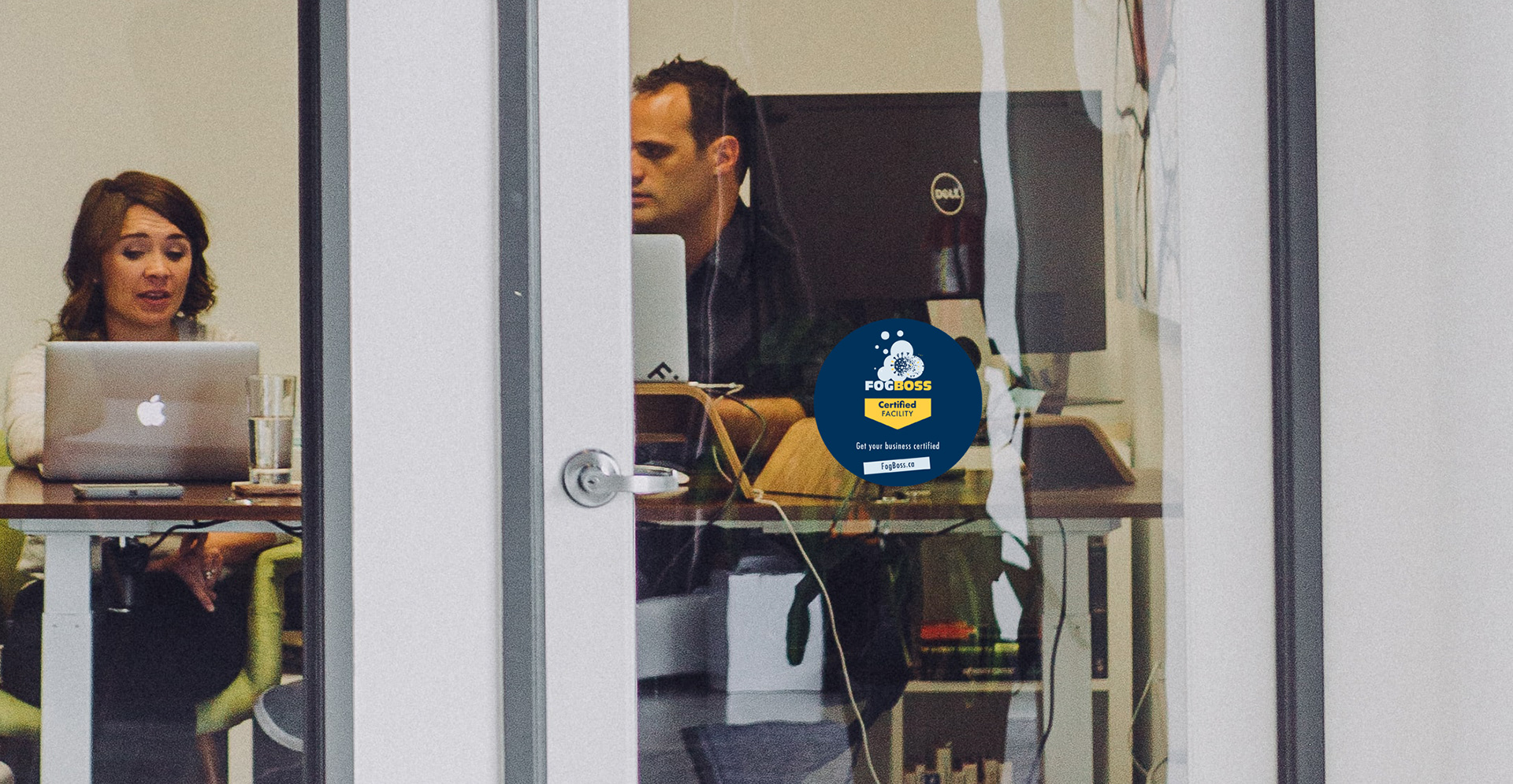 Set an example for not only your customers but also your staff in maintaining and implementing a
higher standard of clean
.
Fog Boss will supply you with stickers to display at high traffic germ hotspots to show that you have taken safety precautions for your clients and staff to protect them.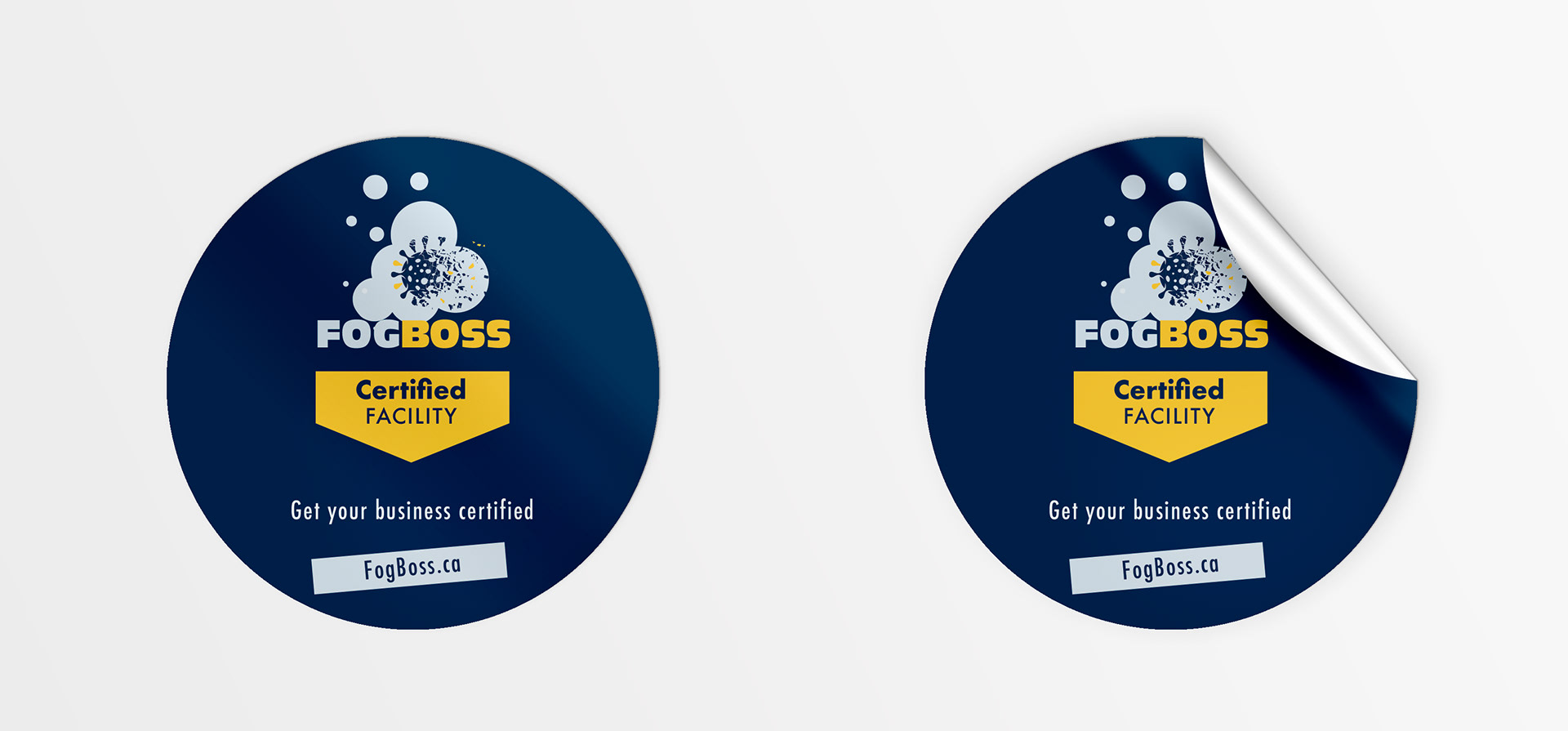 Create y

our safe place toda

y with Fog Boss. Book your appointment now!